Stem Cell Therapy in Pets
Stem cell therapy involves the drawing of stem cells from the fat, bone marrow, and umbilical cord blood of a creature that is the same species as your pet and using them to help treat your four-legged companion. 
This procedure is a regenerative process that allows your pet to better cope with their changing bodies. Stem cells hold immense promise for medical treatment because they can take on the traits of all kinds of cells and then replicate many times over.
The regenerative cells that are collected do several things: they release chemicals that help decrease inflammation; they send out chemicals to the body to bring healing cells into that area; and they have the potential to regenerate damaged tissue.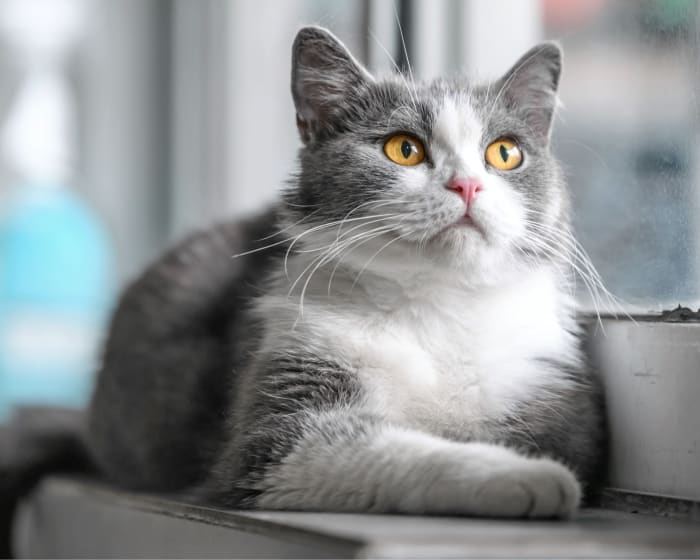 What does stem cell therapy treat?
Veterinary stem cell therapy can help to treat a wide variety of conditions, injuries, and diseases in dogs and cats. Some of the most common conditions that may be treatable using stem cell therapy include:
Osteoarthritis
Fractured bones
Damaged ligaments or tendons 
Spinal cord injuries
Oral disease in cats (stomatitis)
Liver and kidney disease
Is stem cell therapy right for your pet?
Sometimes, it may be very difficult to predict the final results of your stem cell therapy. These are some situations where dogs and cats respond well to stem cell treatments initially, but later relapse. In other situations, animals will respond remarkably with improvements in their health that last.
Our Clovis veterinarians will determine your cat's or dog's suitability for stem-cell therapy based on the laboratory supplying the stem cells for the procedure and the age, breed, general health, previous treatment and response history, severity, and duration of your companion's condition, and sedation risk of your pet.