Eye Care for Clovis Pets
If eye conditions are left untreated, they can cause many problems including pain, a reduction in vision, or even complete blindness. 
Our veterinary ophthalmologist can diagnose and treat eye diseases or conditions including cataracts, infections, tumors, glaucoma, dry eye, uveitis, corneal ulcers, and more.
Your pet's eyesight is critical to their quality of life and, because of this, our vets take your pet's eye health very seriously. We not only offer services for pets experiencing ocular issues, but also education for pet owners about how to preserve their pet's eyesight as they age and support their pet's ocular health.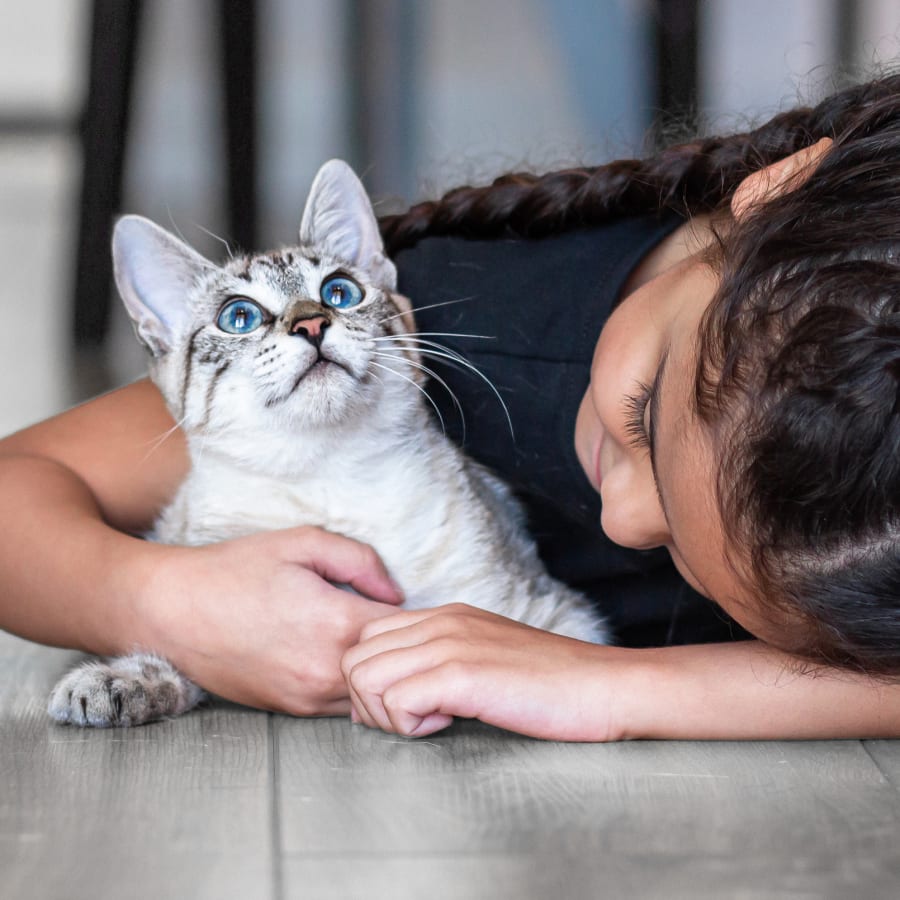 What to Expect at Your Appointment
We want to ensure that when bringing your pet in to address their ocular health issues, their experience will be a positive one as soon as you walk in the door.
A typical ocular appointment will look something like this: 
Patient History & Diagnostics

Once we confirm that we have your pet's medical history on hand, we will bring you into our examination room and review their ocular health history with you.

Initial diagnostic tests including a Schirmer tear test, applanation tonometry, and vital staining will be completed.

Comprehensive Exam & Additional Diagnostics

Your veterinarian will then perform a complete exam. The exam will include vision testing, slit-lamp examination, and indirect ophthalmoscopy.

Your veterinarian will then discuss with you the current ocular condition and make therapeutic and/or further diagnostic recommendations.

Discharge & Next Steps

When your visit is completed, you will be provided with discharge instructions containing a diagnosis, information about your pet's treatment plan, and advice for caring for your pet's eyes at home.
Symptoms of Eye Conditions
There are common signs an animal may exhibit if eye disease is occurring. If your pet is experiencing any of the following symptoms, please make an appointment with us as soon as possible:
Discharge
Squinting
Tearing / Tear-Stained Fur
Swelling
Vision Loss (sudden)
Cloudiness
Eye Rubbing
Change in Eye Color
Red Eye
Vision Loss (gradual)